Degree Tracker Tool
---
The Emory Degree Tracker is a tool within OPUS, which allows Undergraduate, Laney's 4+1 and Graduate, Public Health and Graduate Business program students, advisors, and administrators the ability to monitor student progress towards fulfillment of major, minor, and concentration requirements. Ultimately, this will better position the above Schools, users and all involved stakeholders to realize more successful advisement engagement and clearer pathways to on-time completion. We are excited that Degree Tracker was rolled out to Laney Graduate School and Rollins School of Public Health this summer and that students, staff and administrators will find the tool beneficial as they embark upon Fall 2020 semester and beyond.
Issues & Feedback
Users
Tracker is intended to be used by students, faculty, staff, and administrators.

Currently, the tool is available to Undergraduate, Laney's 4+1/Graduate, Public Health, Graduate Business and Theology students, advisors, and administrators.

Users can access Degree Tracker 24x7 via their computers or mobile devices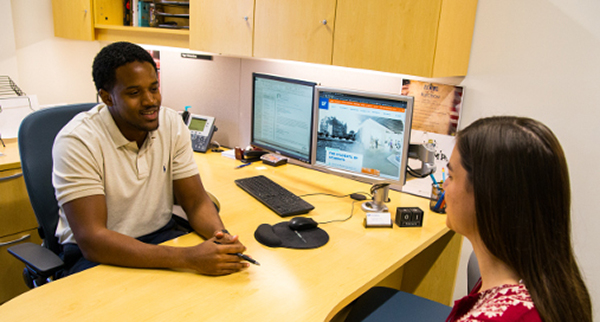 Navigation
In order to access Degree Tracker, all users will first need to log on to OPUS. The way each user type accesses Degree Tracker from within OPUS is a little bit different. Below are the paths for each user type. Visual navigational guides are provided in the staff/faculty and Students subpages.
Students
Log in to OPUS >> Academic Progress Tile >> Degree Audit/Degree Tracker
Faculty/Advisors 
Log in to OPUS >> Academic Advising Tile >>
If you have student advisees assigned to you, their list will show and you can click "View Student Detail" adjacent to your advisee, you would like to view a report for.
If you have no student advisees assigned to you, click the "View Data for Other Students" green button >> Enter student's ID number >> Click the 'Search' button >> Select 'Academic Requirements' from the field on the left >> Hit the double forward arrow adjacent to the selection field.
Staff / Administrators
Log in to OPUS >> Click the Navigation icon on top right >> Hit the navigation icon again in the pop up bar >> Select Academic Advisement from the menu >> Student Advisement >> Request Advisement Report >> Click the 'Add a New Value' tab >> enter 7 digit student ID number >> In the Report Type field, select ADVSS / Standard report type >> Click the 'Add' button >> Hit 'Process Request' button.
Note: In order to shorten the steps or path you need to take to run a report, we highly recommend that you save the page where you enter student ID number under your favorites or create a tile for it in OPUS homepage.
To save the page under your favorite: Complete the steps in blue above, click the 3 dotted menu on top right >> Select 'Add to Favorites'
To create a dedicated tile in OPUS home page: Complete the steps in blue above, click the 3 dotted menu on top right >> Select 'Add to Homepage'.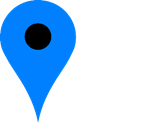 Features & Components
Degree Tracker comprises several features and components that enhance the use and understanding of the various reports it renders:
Report Types
Presents three types of reports:

Standard Report: also known as the interactive report, is the one that is rendered when you run a student's academic report.
PDF Report: you will find this report embedded within the Standard Report once you run a student's academic report. Click the "View Report as PDF" button on top to view it.
Summary Report: similar to the PDF report, the summary report also dwells within the Standard Report. Click the button "Summary Report" to view it. This is typically a one page snapshot of the major requirement sections and it comes very handy and time saver to clear students for graduation.

Degree Tracker also features a What-If functionality to create a simulated report known as "What-If Report" by plugging desired area of study from any program or school within Emory.
Status Indicators
Each requirement line within the standard and PDF reports is marked with one of the tree status indicators: Satisfied; Satisfied With In-Progress Courses; Not satisfied.
These status indicators are dynamic and may change upon a change in course status, student's enrollment…etc.
The status of a course or enrollment is monitored by a criteria or unit/course counter associated with a requirement which dictates what status indicator need to be displayed for a requirement.
Viewing
The Standard as well as the What-If report have a "Collapse All" & "Expand All" button for convenient viewing.
By default, the first time you run a student's report, all 'Satisfied' requirement lines or sections will appear collapsed and all 'Not Satisfied' or 'Satisfied with in Progress Courses' requirements appear expanded.
Each requirement line also has an arrow adjacent to it on the left that can manually be directed horizontally to collapse the section and vertically to expand it.
By default, Degree Tracker displays 10 courses within a requirement line, and therefore users will need to click the "View All" button to see courses in excess of 10.
For students who are enrolled in more than one school within Emory, you may find a dropdown field on top of the report where you have to select the desired school to view the corresponding report.

Benefits
Among several benefits of Degree Tracker, the prominent ones are:
For students
review specific requirements and criteria for a major, minor, track or concentration.
facilitate advisement and plan registration.
track degree progress and project graduation time.
explore various areas of study using the What-If simulation function and find a suitable path that works - particularly for first- and second-year students.
For advisors/faculty and administrators
be able to do academic tracking in one place and streamline related activities.
monitor students' progress and proactively offer advisement as needed
Post and track exceptions on students' academic record effectively.
review and process degree clearance in a more efficient and systematic manner